Hi guys!
I just wanted to share with you a place that a friend of mine just talked to me about...
It's in middle of Paris 5, not so far from Luxembourg (et ses jardins ennivrants...) and not so far from my little Home sweet Home...
I ain't got much to say...
I guess that those amazing pictures will be enough to show you how much it looks like Heaven..
They have « classic rooms » with levitation beds, and baths...
And 7 Suits from 269 to 537 euros ...
But trust me, that's nothing for all the services, and the wellbeing that it will give you...
Each room has a different atmosphere... Each room has a different World...
Each room has been created differently, constructed differently one from the other to make sure that you'll spend a Memorial stay, a Memorial Moment, some Unforgettable nights... In Paris...
On/Off
Lovez-vous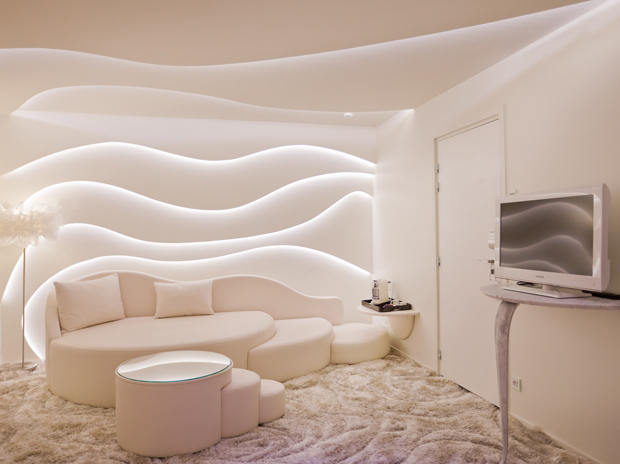 Those pictures just gave me so good ideas for a new « Cocon » ... Cuz in that precise moment i'm trying to change my room, ... my girlish room into a modern and quiet avant-gardiste place to be, and let my inspiration flew away... Some peaceful colors and designs... everything to make me enter in my on universe ... Isn't that all we need? When, after a long day of work, we come back home so tired and need to find that "peace of mind »?